A focused team and a special flair for opportunities
Accura Real Estate Development has brought innovative property developments to Mauritius since 2007. All thanks to the flair of its founder, Saeed Currimjee, and to the dedication of the company's team of in-house and outsourced experts.
Muntasir Elaheebocus

Structural Engineer

Naim Taujoo

Accountant

Amar

Heavy Truck Driver

Dilshaad Jamaldee

Accounts Officer

Ritesh Anand Mahadawoo

Project and MEP Manager

Yaasir Dookhoo

Accounts Officer

Afzal Mamode

Store Keeper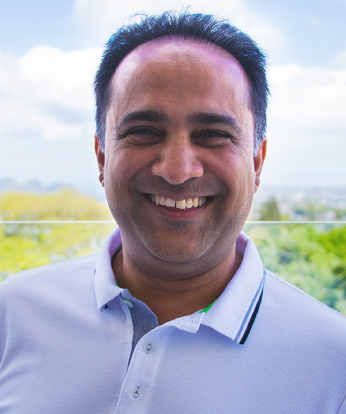 The entrepreneur
Saeed Currimjee
Chief Executive Officer
Born in a family of successful Mauritian entrepreneurs, Saeed Currimjee already dreamt at the early age of 14 about building a successful business in real estate development. He quickly developed strong business acumen and knowledge of markets. The teenager's dream was turning into reality.
After honing his skills and acquiring experience for nine years as a real estate broker in Dubai, Saeed Currimjee returned to Mauritius to launch his own projects. Hence was born Accura Real Estate Development, which has since earned incomparable goodwill under the dedicated guidance of its founder.
The Projects
Rivea, an agricultural morcellement of 50 acres in the heart of Midlands, was the first project of Accura Real Estate Development. The company then launched Les Mariannes Hills, another successful agricultural estate of 30 acres in the picturesque region of Les Mariannes. By diversifying its offering with beachfront high end property, Accura Real Estate Development also crafted So Beach, a set of eight luxury villas in Roches Noires.
The success of these projects has prompted Accura Real Estate Development to expand its team and to use its expertise to co-develop Ebene Junction, providing commercial offices in Ebene - with the foresight of underground space for parking.
Building on this track record and on the skills of its own personnel and of carefully selected partners, Accura Real Estate Development constructed Floreal Gardens, an ensemble of 8 luxury villas and 14 apartments on Queen Mary Avenue in Floreal. The company immediately embarked on a new innovative project at the end of 2020 - Junction by Accura.
Crafted by a team of seasoned developers, architects and engineers, this new three-storey building finds its inspiration in the natural beauty, stimulating business and shopping atmosphere of Bagatelle. An architectural piece of art that stands out on a backdrop of mountains and lush surroundings.
Accura: a decade of achievements
The promise
Accura Real Estate Development brings to its clients unparalleled peace of mind and service. All projects are thoroughly monitored with dedication and attention to detail by the company's project management and engineering teams. Our focus is on fostering trust and respect for all, ensuring that clients enjoy their property and get the best returns from them.